A great party theme for all ages…the horse. So saddle up..here are some ideas to get you trotting!
Shadow puppet invitations as a horse silhouette by this mom.
These wonderful hand stitched on burlap invitations by Peas and Thank You are wonderfully tactile and three dimensional.
Lisa Mallory had this simple horse silhouette painted as a backdrop for this tasteful 1st birthday party.
I kind of like where this decoration is going…It's a Scottish wedding horseshoe. By Thistle Flower.
I think I might like to see it with a real horseshoe and real flowers! Love the Tartan ribbon detail.
These lovely pony ribbons could inspire many things. Favors, escort or place cards, prizes for contests or games…source unknown. 
Same concept, completely different look.
For the young ones..pretend horses. Party idea by Megan Cooley.
A "safer" Horseshoe Game by Roadside Mercantile
An elaborate horse race dice game. source unknown.
Chocolate horse silhouette cupcake toppers by Heather's Sweets and Treats. 
Always like to combine favors with place or escort cards. Made by Elizabeth Ann Designs.
For the adults….a good ole saloon sign…
Horse decor with a little sense of humor!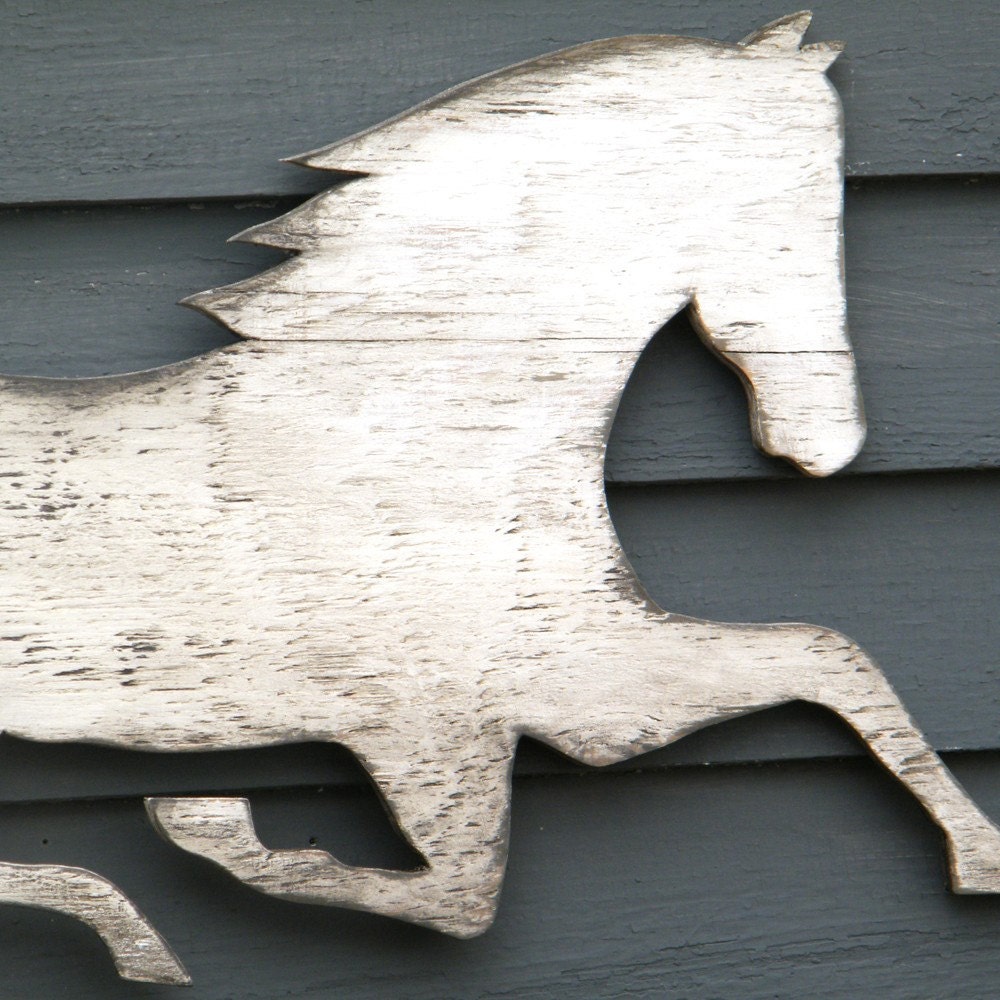 Distressed wooden horse silhouette by etsy artist Slippin Southern.
Painted black horses with guests names printed on by My Hands Made it.